See us on a Place in the Sun
VIP España Inmobiliaria will continue to promote the idea of Spanish home ownership to an overseas audience.
We are signed up to showcase the Costa Almeria with the next shows with A Place in the Sun.
The 2021 dates were no longer confirmed due to COVID setbacks:
Dublin RDS A Place in the Sun Live Property Showcase: * February 20th-21st 2021 : POSTPONED
Our Property Showcase event at the RDS Dublin in February is * postponed, we hope to stage the event at some point in 2021 but will wait until the situation improves to embark on this launch event in Ireland.
Manchester Central A Place in the Sun Live: * March 5th - 7th - POSTPONED & EXPECTED TO BE MARCH 2022
A Place in the Sun Live at Manchester Central will not be staged in March 2021 but we have dates in place for 2022 of 4th - 6th March. We may put on a smaller, Property Showcase event in Manchester in 2021 so TBC.
London Olympia A Place in the Sun Live: May 7th - 9th - CANCELLED DUE TO COVID SETBACKS AND CONSTRUCTION AT THE OLYMPIA
You won't be surprised to hear we are unable to go ahead with A Place in the Sun Live at Olympia London this year. We do have dates in place for next year and look forward to being back at this iconic venue 6th-8th May 2022.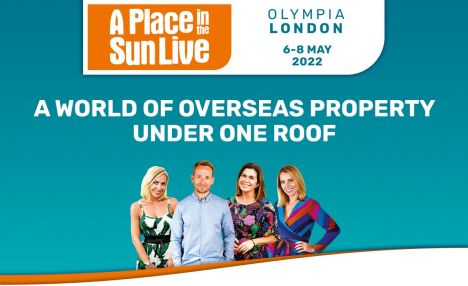 Birmingham NEC A Place in the Sun Live: September 24th - 26th 2021.
The next event we have scheduled is A Place in the Sun Live at the NEC Birmingham 24th-26th September 2021, let's hope the situation has improved enough by then for us all to meet and help British buyers move forward with their long-held property plans .
Autumn 2021 one or two additional Property Showcase events TBC, We look forward to returning to some sense of normality & can't wait to be in a position where we can be involved in more successful exhibitions again.
You can claim free tickets for the show here when they are released and we will provide a link or copy and paste the following link into your browser:
https://aplaceinthesun.zohobackstage.eu/APlaceintheSunLivePropertyShowcaseDublin1#/buyTickets?promoCode=VIP
This link offers unlimited free tickets to the exhibition, so you can invite as many people as you wish. This saves our guests the entry price of £ 10 per person (two for £ 15 in advance).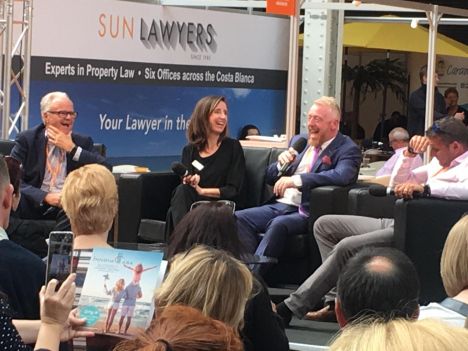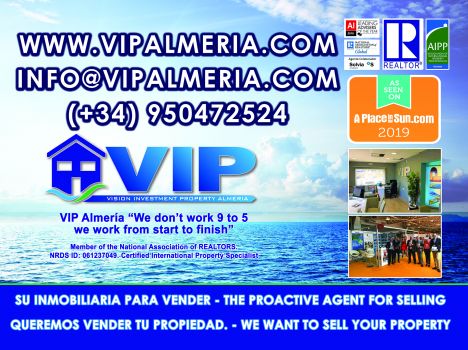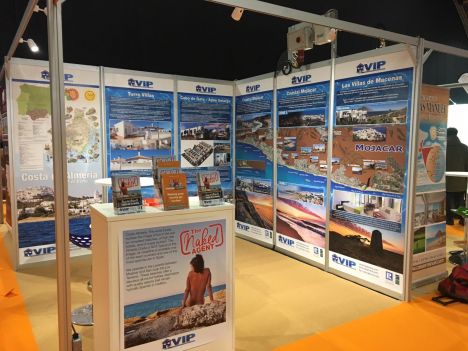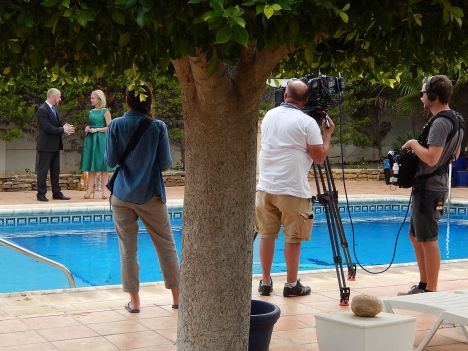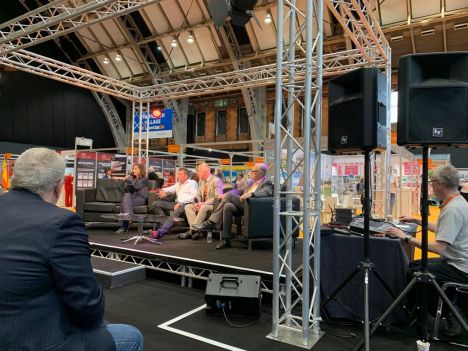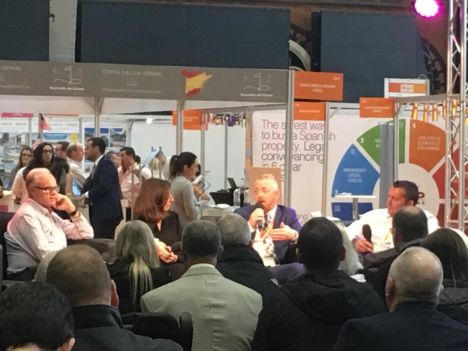 Reflecting back to the activaty of our recent shows:
A Place in the Sun Live at the NEC Birmingham this weekend was well supported by our clients who enjoyed a busy weekend to defy wider market conditions. Attendance of 6,714 exceeded expectation - with no mention of the 'B' word. VIP España Inmobiliaria were again part of a 3 person panel speaking at the Hub each day, discussing their Costas which was very interactive.
At the A Place in the Sun Live in Manchester. Over the three days, we saw 4,835 people visit A Place in the Sun Live Manchester to meet 86 exhibitors, these were serious buyers in the hall with some very good budgets and an appetite for buying an overseas property undaunted by the current political climate. VIP Almeria were part of a 3 person panel speaking at the Hub each day, discussing their Costas which was a great success.
At A Place in the Sun Live London . We were delighted to exhibit and be a returning panelist promoting the Costas with Roy and Mark showcasing Costa Del Sol and Costa Blanca with ourselves promoting "Why Almeria". That weekend produced a consistent flow of visitors and the feedback was that buyers were high quality with some impressive budgets. There was a buzz in the air making the event a strong advert for overseas home ownership. This show's total attendance was 6,577 people.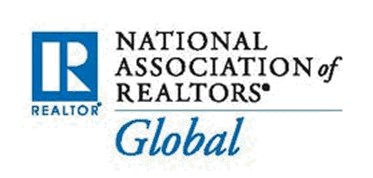 VIP have been awarded a hat-trick of titles Real Estate Firm of the Year in 2018, 2017 & 2016. This award is set up to recognize the firms which are among the best and brightest when it comes to real estate, able to flourish in this dynamic sector.
Nominated and Winner of Best Broker Costa Almeria, We are Almeria Area expert as titled in 2012 by A Place in the Sun to now a panel member in all the live shows of 2019. Member of the National Association of REALTORS®. NRDS ID: 061237049. Certified International Property Specialist (CIPS).
In addition to our involvement in over a dozen successful TV shows which continue to this day, VIP Almeria will be present at a number of property shows to offer you area and property advice for the Costa Almeria. Mojacar and the surrounding areas. We are available to discuss all property options such as those included in our own profile Section on "A Place in The Sun" which showcases all of our listings.


We are the only Real Estate Agent who are constantly and physically present for Costa Almeria at these property exhibitions. VIP España Inmobiliaria has been offering a wide variety of options since 2008 as exibitors, ensuring that you as the client are provided with an unsurpassed selection for all tastes and budgets. Our knowledge is key to finding your own place in the sun.