Current Weather in Mojacar
Currently: Overcast clouds
High: 19°C Low: 14.6°C
17.9°C

Humidity: 47%
Wind: 5.904km/h SSW
0% Chance of Rain
Wednesday 29/11
Clear

14.3°C
18.9°C
Thursday 30/11
Overcast clouds

15.8°C
21.1°C
Friday 1/12
Light rain

13.7°C
18.3°C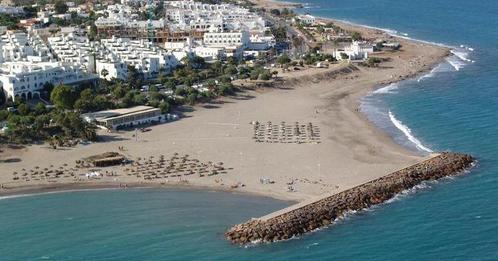 The weather is provided by
OpenWeatherMaps
and last updated at 11:01am Tuesday 28th of November, 2023
Welcome to VIP España
Who We Are
VIP España Inmobiliaria is fully compliant with Property Services Regulatory Authority standards. Operating in the role of an Auctioneer / Estate Agent promoting Spanish Property to the International market from Ireland.
The advantage of using VIP España is simple:
Elected member to the Advisory Board of the AIPP - Association of International Property Professionals which is the trade body for professionals around the world dealing with buyers of a foreign property.
We are protecting interests at no cost as a buyers agent, as we work in collaboration with overseas agents who pay us a fee upon successful sale completion at Notary.
Our marketing platforms provide lead generation and property matching to ensure that if a property is in an area we operate, is available for sale and meets our due diligence then it is presented as an option for consideration to a qualified buyer.
Our PSRA Licence Number: 004193
Business Registration Number: 655000
Company Registration Number: 663804
When promoting any property, a strict due diligence is in place for all freehold options.
A Due Diligence period of time will always be made available in the purchase agreement between reservation and contract exchange, which is a time frame provided to a buyer to fully examine a property, we assist in ensuring that a buyer has an independent legal to inspect the property and perform surveys or tests ect. so that our buyers can decide how to proceed at no risk.
It must be clear what we are presenting for sale so it can be presented to a buyer & their legal. In order to do the necessary due diligence, we require copies of the following to be readily available:
Deed or Copia Simple of the property
Nota Simple to establish any debts and verify ownership
EPC - Energy Rating Certificate (It is compulsory from 2015 but can request this upon receipt of meeting the Degree218 for advertising online)
Last two years IBI Receipts (to establish the tax band)
ID of vendors (NIE and Passports)
Copies of the Rubbish, Water and Electric Bills (to investigate if the Utility boards require any updates on wiring or pipework ensuring that we can provide a clean changeover to a new buyer)
Our Buyers and Sellers are informed clients. Choosing a legal is equally as important therefore we ask that when researching property options that you apply the same attention to an independent legal abogado.
Our Buyers, have their lifestyle and criteria matched. Remember it is not just the house but the location. We protect their freehold purchase with a 20-year title deed insurance as a gift. We offer real support and aftercare for our valued clients. See our testimonials.

Our Sellers receive a breakdown of visits, feedback and fees payable should they consider an offer to reserve so they understand the net amounts plus comparisons of sale agreed in their neighbourhood. We also aid with all certification to be degree218 compliant.
As everyone is different in their needs and criteria; If the property you want is not already on our books, VIP are specialists in sourcing property investments to suit every need via our excellent and diligent collaborators. We use only like-minded agents with the same work ethic and who are regulated. We have supporting experts so we can offer you what you want, not just what we have. This service costs you nothing extra. If you wish to consider us as a lead agent (Buyer's agent) we will be delighted to present all the options the area has, including area tours as location is so important.
Of all the services, we provide to home-buyers, one of the most essential is helping them seek out the best options available to them. Many people feel comfortable knowing that we put ourselves in their shoes and will offer insight of advantages or disadvantages in a particular area. It is important to have an entry and exit plan unless it is your forever home. We have developed some solid contacts in this area over the years, so before you commit yourself, please feel free to contact us and experience it for yourselves.
When you decide it's the right time for you to make a move or step forward, we would love to hear from you. Thank you for taking the time to look up our details.