VIP7854: Villa for Sale
Aguilas, Murcia

289,000€
VIP7854: Villa for Sale in Aguilas, Murcia

VIP7854: Villa for Sale in Aguilas, Murcia

VIP7854: Villa for Sale in Aguilas, Murcia

VIP7854: Villa for Sale in Aguilas, Murcia

VIP7854: Villa for Sale in Aguilas, Murcia

VIP7854: Villa for Sale in Aguilas, Murcia

VIP7854: Villa for Sale in Aguilas, Murcia

VIP7854: Villa for Sale in Aguilas, Murcia

VIP7854: Villa for Sale in Aguilas, Murcia

VIP7854: Villa for Sale in Aguilas, Murcia

VIP7854: Villa for Sale in Aguilas, Murcia

VIP7854: Villa for Sale in Aguilas, Murcia

VIP7854: Villa for Sale in Aguilas, Murcia

VIP7854: Villa for Sale in Aguilas, Murcia

VIP7854: Villa for Sale in Aguilas, Murcia

VIP7854: Villa for Sale in Aguilas, Murcia

VIP7854: Villa for Sale in Aguilas, Murcia

VIP7854: Villa for Sale in Aguilas, Murcia

VIP7854: Villa for Sale in Aguilas, Murcia

VIP7854: Villa for Sale in Aguilas, Murcia

VIP7854: Villa for Sale in Aguilas, Murcia

VIP7854: Villa for Sale in Aguilas, Murcia

VIP7854: Villa for Sale in Aguilas, Murcia

VIP7854: Villa for Sale in Aguilas, Murcia

VIP7854: Villa for Sale in Aguilas, Murcia

VIP7854: Villa for Sale in Aguilas, Murcia

VIP7854: Villa for Sale in Aguilas, Murcia

VIP7854: Villa for Sale in Aguilas, Murcia

VIP7854: Villa for Sale in Aguilas, Murcia

VIP7854: Villa for Sale in Aguilas, Murcia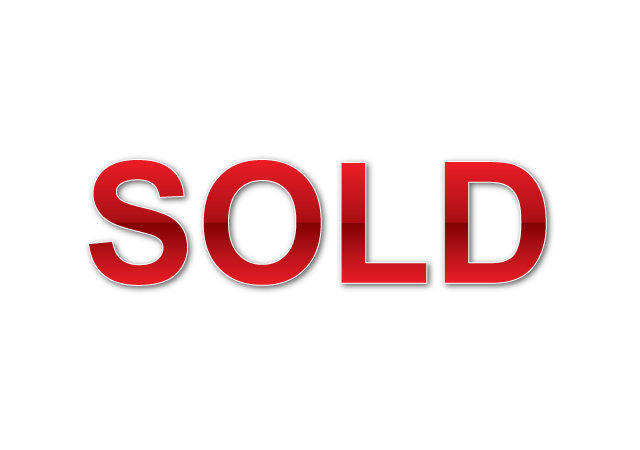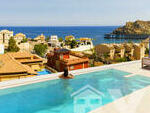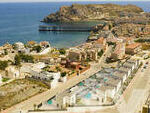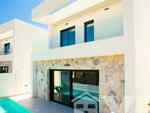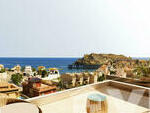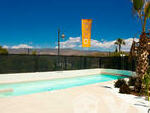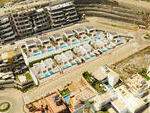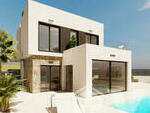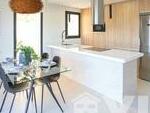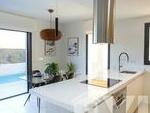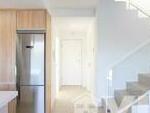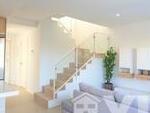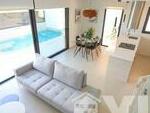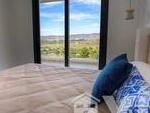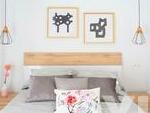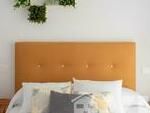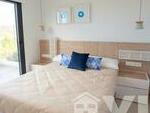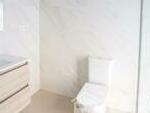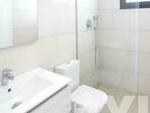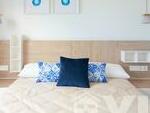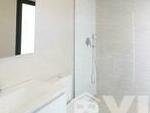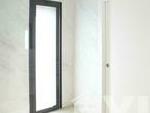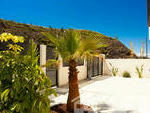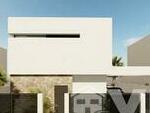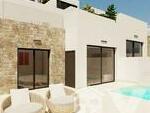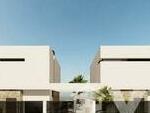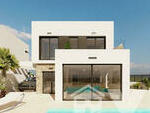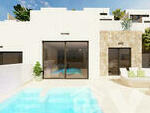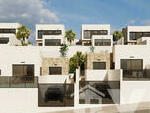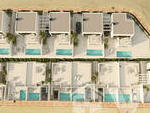 Property Features
2 Floors
3 Bedrooms
2 Bathrooms
242.34m² / 2,609 ft² Build Size
250m² / 2,691 ft² Plot Size
Private Pool
White Goods Only
Mains Water
Mains Electric
Telephone Possible
Internet
Air Conditioning Pre-Installed
Roof Solarium
Close to a Golf Course
Move in ready
Sea Views
Urban Location
Disabled Access
Private Garden
4 mins Walk to a Beach
6 mins Walk to the Shops
Energy Certificate
Energy Certificate Being Processed
Villa for Sale in Aguilas, Murcia
Residencial Ocean Breeze is located in Águilas an exceptional area on Costa Cálida with stunning day or night views.
3 bedroom Villa with optional solarium or Basement offering 242.34m2 up to 380.83m2 of building with delivery in October 2021. Priced between 289.000 to 299.000 Euros.
2 bedroom Villa with solariums offering 225.54m2 up to 254,41m2 of building with delivery from October 2021 to March 2022 depending on property street number. Priced between 189.000 to 205.000 Euros.
The area is connected through highway with the cities of Cartagena, Alicante and the rest of the beaches of Murcia and Almeria. The place is accessible by local trains.
The residential complex is composed of 15 exclusive villas offering 2 and 3 bedrooms options. Each Villa combining modern design, quality and functionality. The location offers amazing views to the sea and part of the city. A Villa consists of one large living room, a furnished kitchen, 2 bathrooms and terrace. Each villa has its independent plot with terrace, garden and pool and parking space.
Ocean Breeze is located at El Hornillo an exclusive residential area that offers a pleasant and calm area with sea views but connected at the same time by walking with the beach (4 minutes), Águilas plaza mall and cinema (6 minutes)
Within a 5-minute walk from the beach and 30 minutes' walk from the town centre, in a charming residential development. These homes have been designed for both indoor and outdoor living, enabling you to enjoy the warmth of your home and of the Mediterranean climate, which is really quite special in Águilas
Beaches
Perfect for a morning or evening dip. Amarilla Beach (literally Amber Beach), so-called because of the unique colour of its sand, which separates from the coast when the tide comes in. In front of both of these beaches you will find a beautiful view of Isla del Fraile, a small populated island with Roman ruins and an area for dolphin watching.
Águilas
As a port town, Águilas has been inhabited by different cultures since ancient times, evidenced by the amount of Roman ruins recovered in the area. Its straight-lined design dates back to the the age of the Enlightenment (18th Century), when it became the port of departure for the region's vegetable produce, mining operations and esparto products. In addition to its seafaring and agricultural tradition, today it is also a popular tourist destination.
The town is situated between two main bays, the bays of Levante and Poniente, dominated by the emblematic silhouette of the San Juan de las Águilas Castle. This fortress, that today operates as a museum, is open to the public. At the top, where there is also a charming restaurant, you can enjoy a stunning view of the town.
In the town centre is Plaza de España, more popularly known as la Glorieta, which is the very hub of the town. It opens, on one side, towards the port, passing by the Casino and the Cultural Centre. The two main shopping streets can be found in the other direction. The following has been said about the square in the El Viajero travel guide: Its central garden is an exotic haven. Bougainvillea trees, palm trees, century-old ficus trees, from Brazil, give the garden the appearance of a secret and shaded bubble. The façade of the town hall, in the Neo-Mudejar style, is in perfect tune with the exotic and rich vegetation. Ice-creams or crushed ice drinks can be enjoyed on the square's street cafes, along with a glass of beer that, in a place like Águilas, is always enjoyable.
Two picturesque windmills stand out on the town's skyline, along with the impressive architectural design of the Auditorium and, at the other end of the bay of Levante, the Pico del Aguilica, an interesting rock formation that resembles the beak of an eagle. An impressive sunset can be enjoyed from its vantage point.
The Jetty
The jetty of El Hornillo is an impressive steel structure, a former mineral loading jetty, juts out into the sea. It was built by the British railway company, The Great Southern of Spain Railway Company, at the end of the 19th Century. It has been declared a Site of Cultural Interest, as part of the country's industrial heritage.
Rincón de El Casuco
To the back of the beach is the Rincón de El Casuco, a stairway with organic forms, made from thousands of mosaics that glimmer in the sunlight. It was created by hand by Juan Martínez in the late 1980s. At the foot of the stairs is a charming street cafe, perfect for a quick drink.
Services and leisure activities
The area has a shopping centre named the Águilas Plaza, a department store specialised in sports and an 8-screen cinema, which is known as the Multicines El Hornillo. A few minutes away by foot, there is a hypermarket, the town Auditorium and the Sea Interpretation Centre, CIMAR-Aquarium.
Murcia & Cartagena
Murcia is the Region's capital. An ancient city of Arab origin, founded in 831 at the centre of the Segura River Valley, its town centre has a significant baroque influence. With almost 450,000 inhabitants, it is the seventh most populated city in Spain. Unamuno called it the most fertile city in Spain and Reverte the most city-like fertile plain in Europe. This spring-like and bright city, which is perfect for enjoying a stroll or some tapas, also offers an excellent calendar of leisure and culture events. Cartagena is an ancient city. Formerly Cartago Nova, it was the most important Roman city on the peninsula and it has succeeded in conserving and showcasing its impressive historic and archaeological heritage, which can be admired at the city's different museums, the most important being the Roman Theatre, and also on its streets. The Port of Cartagena is one of the country's most important commercial ports, although it has an important military past, which dates back to the Middle Ages.
Communications and transport
At the beginning of 2019, The International Airport of the Region of Murcia was opened, located 28 km from Murcia, with several international routes to different European cities. It is connected to the road network through the motorways RM-16 and RM-17. The Airport of Alicante-Elche is located 70 km away. Besides the Road Network of the Region of Murcia and the Mediterranean Motorway (A-7), which runs from Algeciras to Barcelona, the Mediterranean Toll Motorway (AP-7) can be found just a few kilometres from Águilas town centre. This motorway runs from the coast of France to Algeciras, with stretches of toll motorway and other toll-free stretches. With regards to railroads, Águilas is connected to the city of Murcia via a commuter train. For medium to long distances, there is a line connecting Águilas with Madrid, and a high-speed line from Murcia and Cartagena to Madrid and the Valencian Community.
Who We Are
We are an Irish owned company and trading since 2005. We are CIF registered in Spain (Number B04833737) & inscribed in the "Registro Mercantile de Almeria", AIPP regulated and CIPS - Certified International Property Specialist, we are also a member of the National Association of REALTORS® with NRDS ID: 061237049.
We offer more than just selling property. The company was formed as a combined venture between Stephen Howlett and Victoria Venturini. We have three children together (Two born in Almeria). This has provided us with experiencing many different aspects from local integration to schooling since our permanent move from Dublin, Ireland to Mojacar, Costa Almeria, Spain in 2003.
We found that our life experience was just as important as our professional. Community and lifestyle are important, so as parents, we ensure to be involved in the events and sponsor / promote many sports and youth events encouraging personal development.
At the VIP Almeria office communication is easy for us. We work with major national and international platforms to ensure marketing reach for our clients. Getting here is easy and we keep our website up to date with advice on how to get here from various airports. We do enjoy promoting our activity on social media such as our VIP Almeria Facebook page.
Our Buyers and Sellers are informed clients. Choosing a legal is equally as important as choosing the right agent, therefore we ask that when researching property options that you apply the same attention to an independent legal abogado. The Spanish word for a Lawyer is 'Abogado' and is the equivalent to a Solicitor or a Barrister in the UK or Ireland or Attorney in the United States.
We are here to present sound, straight talking advice as we are aware how daunting when purchasing overseas property, We are known as a very pro-active and progressive agency who works for the client's benefit. International buyers make up 23.4% of the property market and the population of Mojácar as an example has grown by 2,000 (41%) since 2000.
V.I.P Almeria can offer you all types of properties ranging from new build to resale opportunities. We also hold collaborations with developers and banks to offer key ready products at vastly reduced prices.
We are a key company to this area for introduction due to our multiple property and area exhibitions throughout Europe. Our client portfolio varies between Northern European, International and Spanish. We want people to enjoy this fantastic unspoiled natural area and have assisted so many integrating to the region which has a strong cultural identity.
VIP Almeria have been awarded many titles such as 2018's 'Leading Real Estate Adviser, Almeria, Spain', No matter how big, successful or renowned a business may be, it goes without saying that, away from its own pool of talent and expertise, there will always be a network of trusted advisers behind the scenes helping to inform, guide and shape the way in which it operates. This is in addition to the awards, 2017 and in 2016 when we were given the title, Real Estate Firm of the Year, this award was set up to recognise the firms which are among the best and brightest when it comes to real estate, able to flourish in this dynamic sector.
Nominated and Winner of Best Broker, Costa Almeria, Steven Howlett was named as the Almeria Area expert by A Place in the Sun. He has also been involved in over a dozen successful TV shows which continue to this day. VIP Almeria have our own profile Section on "A Place in The Sun" which showcases our property listings, adding this to all major property portals including Rightmove Overseas to name a few options on where to see our listings advertised.
Real estate can be very intimidating to people are not familiar with its complexities hence why as an agent, we have the tools and resources to shortlist options that match the criteria. We know this market and how to deliver the finished article. Buying new or older house – calculate the extra works!
Our mentality and philosophy for selling has always been the same: DO NOT PUSH. When we are with a buyer, we always let the buyer steer the ship and make the final decision. We just provide the path to get there. As an Area expert, we have the tools and resources with the life experience to assist most questions and queries during the appointment. We feel that minute you start pushing as an agent, the buyer's natural psychological defences will go up, and they start to think that you might just be trying to make a sale. So how can clients tell that they are working with an agent who has their best interest at heart?
Look at our testimonials, these are from real people and uploaded in their own words. You can see how area focused we are to help match the criteria requested, we present options however if it is not on our portfolio, we will point you in the right direction to make an informed decision.
This year we added so many new listings to our list of captivating locations. Creating unique memories all along the coastline from Mojacar to San Juan. We have created zonal area markers between Mojacar to San Juan with every beach having its own page highlighting recommendations and properties in that part of the beach.
We will continue to promote Costa Almeria and assist buyers with help to have their lifestyle and criteria matched. Buyers are treated to "Behind-the-Scenes" cover points of interest like local amenities, things to do that suit your lifestyle and area matching. Life is not just the Beach!!
Remember it is not just the house but the location. We are the only agent in this area that will protect your freehold purchase with a 20-year title deed insurance as a gift. We offer real support and aftercare for our valued clients.

Our Sellers receive a breakdown of visits, feedback and fees payable should they consider an offer to reserve so they understand the net amounts plus comparisons of sale agreed in their neighbourhood. We also aid with all certification to be degree218 compliant.
As everyone is different in their needs and criteria; If the property you want is not already on our books, VIP Almeria are specialists in sourcing property investments to suit every need via our excellent and diligent collaborators. We use only like-minded agents with the same work ethic and who are regulated. We offer you what you want, not just what we have. This service costs you nothing extra. If you wish to consider us as a lead agent (Buyer's agent) we will be delighted to present all the options the area has, including area tours as location is so important.
Of all the services, we provide to home-buyers, one of the most essential is helping them seek out the best options available to them. Many people feel comfortable knowing that we put ourselves in their shoes and will offer insight of advantages or disadvantages in a particular area. It is important to have an entry and exit plan unless it is your forever home. We have developed some solid contacts in this area over the years, so before you commit yourself, please feel free to contact us and experience it for yourselves.
When you decide it's the right time for you to make a move or step forward, we would love to hear from you. Thank you for taking the time to look up our details and considering VIP Almeria as your agent.
Map of the Area
Interested in this Property?
Your Name:
Your Email:
Your Telephone Nº:
How can we help?:
What information can we tell you about this Villa?:
Send Enquiry
Median Price
1,192.54€ per m²
110.79€ per ft²
Costing Breakdown
Standard form of payment
Reservation deposit
3,000€
Remainder of deposit to 10%
25,900€
Final Payment of 90% on completion
260,100€
Property Purchase Expenses
Property price
289,000€
Transfer tax 8%
23,120€
Notary fees (approx)
750€
Land registry fees (approx)
800€
Legal fees (approx)
1,800€
* Transfer tax is based on the sale value or the cadastral value whichever is the highest.
Local Amenities
Airports / Cities
Almería:
1hr 4mins
Murcia International - Corvera:
39 mins
Alicante:
1hr 27mins
Granada:
2hrs 1mins
Madrid:
4hrs 14mins
Mortgage Calculator
Mortgage Amount:
289,000€
Deposit:
€
Interest Rate:
%
Period:
Would you like us to save your enquiry details for easier browsing?